Page 4 of 16
OptiMedis is Partner of "Outcomes-Based Healthcare Commissioning Programme"
OptiMedis AG has partnered with Imperial College Health Partners to deliver the "Outcome-Based Commissioning Development Programme". The aim of this programme is to build capacity amongst NHS commissioners and providers, and incentivize outcomes that matter most to individuals, families and communities.
Together with The International Foundation for Integrated Care and the management company Cobic, OptiMedis delivers a new approach that focuses on improving population health, incentivises prevention and increases the value of care delivery rather than simply focusing contracts on the volume of services, or demand management. The programme started in September 2016 and will run for 6 months.
Imperial College Health PartnersImperial College Health Partners is a partnership organisation, bringing together NHS providers of healthcare services, clinical commissioning groups and leading universities across North West London, and supports the local health system to provide the best possible health and care outcomes for North West London's 2.3 million residents. North West London comprises eight boroughs: the London Boroughs of Brent, Ealing, Hillingdon, Harrow, Hounslow, Hammersmith & Fulham, The Royal Borough of Kensington and Chelsea and Westminster City Council (see photo, source Imperial College Health Partners)
Cobic is an independent organisation offering specialist consultancy, products and technical solutions to health and care economies who pioneered the development of capitated outcomes-based incentivised care (COBIC) in England. Cobic works with commissioners to turn the idea of outcomes-based commissioning into practical reality and since 2011 has built up significant experience of and learning from all aspects of outcomes-based care, including building the case for change, identifying the population and current services in scope, defining with local people the outcomes that matter, and designing contracts centered on those outcomes.
In the following interview, Dr Oliver Gröne, Head of Research & Development at OptiMedis AG, tells us more about the programme, the role of OptiMedis and his expectations from the partnership.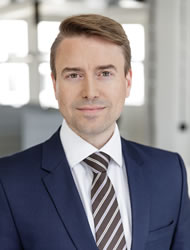 Dr Oliver GröneDr Gröne, what is the programme about?
There has been a lot of work on health and social care commissioning in the NHS, as well as a range of pilot and demonstration projects on improving integrated care. Yet, so far these projects have not overcome the fundamental limitations of the commissioning cycle in the NHS, which still encourages counting services rather than incentivizing outcomes. Our development programme is a blended-learning educational and action programme, based on relevant theory and case studies in the field and providing ample space for participants to discuss the issues related to the outcomes-based commissioning, and provide guidance to develop participants´ own projects.
What is your role in the project?
I am the programme director of the course, that means, I have had the privilege of putting the application for this programme together in collaboration with the excellent faculty, designing the eLearning environment for the programme and running the workshops, again, with our excellent partners Cobic and IFIC. My role also includes working with participants to address any difficulties they encounter when designing outcome-based contracts, and overall, provide same guidance and encouragement! While our partner IFIC brings to the programme a lot of international experience, Cobic has the in-depth knowledge about designing outcome-based contracts in the very special context of the NHS environment. Besides, Cobic shares with us the same values and mindset and is therefore an ideal partner to strengthen our activities in England.
Which results do you expect from this collaboration?
We would like participants to work on their own projects during the programme, so ideally, towards the end of the programme they will have developed their own outcome-based contracts. For some participants this may well be possible as they have their CEO support and relevant partners aligned. Other participants may need to move more slowly, partly because they may still want to come to grips with relevant models, theory and concepts, or because they need more time to liaise with their partners to make sure everyone understands why they are doing this and what they want to get out of it. But the whole point of this programme is to change the work commissioning works and putting the importance of health outcomes much higher in the hierarchy of success measures. This is the aim against we will assess our own impact.