Page 5 of 16
Jurriaan Pröpper: OptiMedis Nederland starts integrated birth care project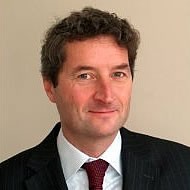 Jurriaan PröpperIn 2014 the Dutch counterpart to OptiMedis AG, OptiMedis Nederland BV, was founded. Since then, CEO Jurriaan Pröpper is working on establishing integrated healthcare networks in shared savings contracts in a number of Dutch regions. The first population-based contract has started in 2015 with Achmea, the largest healthcare insurer, for chronic lung care for the 35.000 inhabitants of Nijkerk. It is the first contract in the Netherlands of this kind which targets achieving the Triple Aim and shared savings. The second has started this year with Achmea for chronic heart and cardiovascular diseases for 42.000 inhabitants of Nieuwegein.
We asked Jurriaan, how integrated healthcare is developing and about his new projects.
Jurriaan, integrating birth care is one of your new projects. Please tell us more about it.
The outcomes of birth care have been measured across the Netherlands for a long time, but were first analysed some five years ago. Dutch birth care did not perform as well as everyone thought. The main cause was and is lack of integration, late handovers. The Dutch government since then has started a drive for integration of birth care. This should start January 1st 2017 in a number of regions. OptiMedis is helping one of these in Helmond in the mid south of the country. There midwifes, gynaecologists, hospital and maternal care really collaborate and want to be helped into integrated birth care and bundled payment.
And how is it going on in Nijkerk? Is the project successful?
The patients are more satisfied with the better diagnostics and personal treatment they are getting. The change and differentiation in treatment is visible in the data. Some patients have more serious COPD than GP's could measure with their own diagnostics, and quite a view do not have COPD at all but Asthma or just overweight. We are now collecting data to evaluate the expected changes in hospital admittance and in the perceived health status changes of the patients. It is too early to judge on the health outcome results.
What about other regions?
We have started in Nieuwegein with the same approach and contract as Nijkerk but for cardiovascular risks and illness. And we are involved in designing a five year programme to start networks with shared savings contracts in the deprived North East border area of the Netherlands. There is a more interest, but hard to get all the pieces of the puzzle together. One of them is upfront financing of the mobilisation and organization of the region into shared savings contracts. So far the pharmaceutical company GSK has proven a partner and also Novartis and AstraZeneca have financed our programmes in Nijkerk and Nieuwegein, in their drive to prove the value and capability of care to improve health with innovation. We are now doing preliminary planning and exploration in five other regions.
What are your plans for the future?
We are about to explore with financing of the Noaber Foundation of the Baan Software founders, the feasibility and design of a "Health Impact Bond" to finance the scaling up to more integrated care programmes in Nijkerk to start with. A health impact bond provides upfront financing which has to be paid back with a return or interest out of the financial health gain. This fits with our approach of closing longer running shared savings contracts out of which the financial investment can be paid back. Large Dutch financiers such as Rabobank and ABN AMRO Bank as well smaller ones such as sustainability focused Triodos Bank and philanthropists are very interested.
For more informations about "Social Impact Bonds" in the Netherlands, please click here! An introduction to Social Impact Bonds you find on Youtube!