Editorial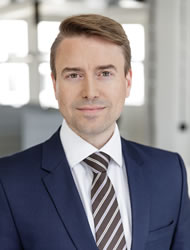 Dr Oliver GröneDear Reader, dear Friends,
Health literacy is one of the new buzzwords when talking about population health. The idea is simple: improving people´s health literacy ("the degree to which individuals have the capacity to obtain, process, and understand basic health information and services needed to make appropriate health decisions") would result in more appropriate health care utilization and better health outcomes. Health literacy is an independent predictor of health outcomes and as such a modifiable determinant of health.
A recent study in the Veteran Health Administration has corroborated this link. The average per patient cost for those with inadequate and marginal health literacy was significantly higher ($31,581 and $23,508) than adequate health literacy ($17,033). This study is remarkable because it demonstrates the importance of strengthening health literacy skills, not only to improve outcomes, but to contain health system expenditure.
This is also an issue for Germany. According to the German Health Literacy Study, 54% of the population have limited health literacy skills. The cost implications of this are not known yet for Germany, but they are expected to be significant. A national action plan for health literacy is underway in Germany and our activities in ´Gesundes Kinzigtal´ have long addressed the importance of health literacy skills, patient activation and patient empowerment which the action plan could draw on.
In this context it is important to note that health literacy not only depends on individual skills, but also systemic factors, such as communication skills of health care professionals or the navigation of the health care system (how many patients miss their follow up appointments because the instructions are so ambiguous?). The trend to focus on such outcomes is also at the heart of our new activities in the NHS and the Special Interest Group on Population Health Management established by the International Foundation for Integrated Care.
More on these activities in this issue – enjoy reading!
Sincerely yours,
Dr Oliver Gröne,
Head of Research & Development,
OptiMedis AG
Contents
Parliamentary evening: 10 years Gesundes Kinzigtal – role model for the future of health care
> more
OptiMedis is going to establish OptiMedis Belgium
> more
OptiMedis is Partner of "Outcomes-Based Healthcare Commissioning Programme"
> more
Jurriaan Pröpper: OptiMedis Nederland starts integrated birth care project
> more
Gesundes Kinzigtal: Improved Life Expectancy for Integrated Care (IC) members
> more
Kiss2.0 EU Research Project: OptiMedis tests new IT Platform for Chronic Illnesses
> more
Invitation to join the Population Health Management Special Interest Group of the International Foundation for Integrated Care
> more
NHS study group visits Gesundes Kinzigtal
> more
Gesundes Kinzigtal now a member of European Research Platform
> more
WHO appoints Dr Oliver Gröne to Expert Advisory Group
> more
Performance Management in Accountable Care Organizations: Insights from a one-year Harkness Fellowship in the US
> more
About OptiMedis and our projects
Parliamentary evening: 10 years Gesundes Kinzigtal – role model for the future of health care
Policy makers and health care experts agree that care has to be become more integrated and patient centered to master the growing challenges of the demographic change. Regional structures become increasingly important. Innovative care models, such as Gesundes Kinzigtal, can provide valuable impetus. This has been the conclusion of the parliamentary evening of the Gesundes Kinzigtal GmbH, MQNK e.V. and the OptiMedis AG on June, 6 in Berlin. The new state secretary of the Ministry for Social Affairs and Integration of Baden-Württemberg, Bärbl Mielich, highlighted in her welcoming speech: "The Ministry of Social Affairs and Integration supports the Gesundes Kinzigtal model. We are convinced that Gesundes Kinzigtal is a role model for Baden-Württemberg for regional accountable care. The holistic, cross-sectoral, intraprofessional and innovative concept of Gesundes Kinzigtal provides a new approach for comprehensive care and empowers patients. This is, in our opinion, a promising model for the future. " Other speakers of the parliamentary evening were the Members of the German Parliament Hilde Mattheis (SPD), Dr Harald Terpe (Bündnis 90/Die Grünen) and Kordula Kovac (CDU), representatives of the two cooperating statutory health insurers AOK and LKK Baden-Württemberg, as well as the health care expert Prof. Dr Gerd Glaeske (see photo left).
Prof. Dr Gerd Glaske stressed "Sustainability, efficiency and quality is becoming increasingly important in a progressively ageing society". Innovative care models can lead to better health care outcomes and costs, as the results of Gesundes Kinzigtal show. A quasi-experimental study showed 617 fewer years of potential life lost in the Gesundes Kinzigtal intervention group vs. the control group. In addition, the latest evaluation by the PMV Research Institute of the University of Cologne highlights the quality of drug therapy in Kinzigtal and illustrates the reduction of over- and undertreatment in selected indications. In Kinzigtal, high quality of care goes hand in hand with improving the economy. For the seventh consecutive year, Gesundes Kinzigtal was able to improve its contribution margin. In 2013 this amounted to Euro 5.5 million for the 33,000 members of the two partner insurance funds, AOK and LKK Baden-Württemberg. On average, every member costs Euro 170 less than the national average. The improvement in the contribution margin can be ascribed to the difference between the expected costs (Euro 75.5 million) and the actual cost of members in Kinzigtal.
Dr h.c. Helmut Hildebrandt, CEO of the OptiMedis AG and the Gesundes Kinzigtal GmbH, underlined the importance of Gesundes Kinzigtal as a lab for innovative care elements and an approach to move from a volume to a value based payment system: "The ten-year intervention in Kinzigtal provides higher quality and more efficient care for the insurees. We want to scale up the model to other regions, also by utilizing the newly established innovation fund in Germany." The AOK Baden-Württemberg that has extended the Gesundes Kinzigtal contract for an unlimited period in the beginning of 2016, reviews this matter. The CEO of the AOK Baden-Württemberg, Dr Christopher Hermann, emphasized ahead of the event: "Gesundes Kinzigtal has proved its worth as innovative care model. As a result, we are currently planning a tender for the implementation of care models similar to Gesundes Kinzigtal in other regions of Baden-Württemberg." Also the LKK is interested in scaling up the Gesundes Kinzigtal model, as CEO Reinhold Knittel confirms: "The tailor-made care solutions are especially valuable for our insurees because of their working conditions. We would appreciate to offer these advantages also to other regions." Dr h.c. Helmut Hildebrandt calculates that the German health care system could achieve net savings of approximately 240 million €, if only five percent of all insurees covered by statutory health insurance in Germany were managed in a value- and populationbased integrated care model. If 20% of all insurees were covered the total net savings would add up to 961 million Euro (see Figure below).
OptiMedis is going to establish OptiMedis Belgium
OptiMedis AG had a long-term relationship with Belgium and consulted together with other IFIC-experts the ministry in previous years on the health care reform. The recent call for proposals of pilot project to improve integrated care delivery for chronically ill patients was the starting point to formally establish a collaboration with colleagues Dr Jan van Emelen and Mr Jan van Wallendeal, two experienced personalities and managers involved in health care reform in Belgium.
We talked with Dr Jan van Emelen about integrated care in Belgium, the first steps for OptiMedis Belgium and his vision for the future.
Dr van Emelen, how far is Belgium in terms or population-oriented integrated care?
In Belgium, the interministerial conference on health (the conference of all competent ministers) decided in 2015 to implement integrated care in Belgium.
A formal vision document was published and a call for interest was published in the beginning of 2016. Today (end of September), 20 local consortia for integrated care have been agreed by a multidisciplinary jury. The consortia started in September the redaction of their action plan, to be achieved at the end of December.
In January 2017 the concrete actions will start in pilots for a period of 4 years.
What are the first steps you are planning for OptiMedis Belgium?
OptiMedis Belgium is being founded in October 2016. First issue is the acceptation of the business model. Discussions with key opinion leaders and the interministerial Conference are planned in October and November. A positive decision will open the door for the development of a concrete action plan.
What is your vision for OptiMedis Belgium?
Integrated care is definitively the paradigm of development of the rational organization of chronic care in the upcoming years. Budgetary constraints and the ongoing crisis management will conduct to the urgent need for more efficiency. The only model that works and has show to be effective is the OptiMedis model. We are confident that this model will succeed in Belgium.
OptiMedis is Partner of "Outcomes-Based Healthcare Commissioning Programme"
OptiMedis AG has partnered with Imperial College Health Partners to deliver the "Outcome-Based Commissioning Development Programme". The aim of this programme is to build capacity amongst NHS commissioners and providers, and incentivize outcomes that matter most to individuals, families and communities.
Together with The International Foundation for Integrated Care and the management company Cobic, OptiMedis delivers a new approach that focuses on improving population health, incentivises prevention and increases the value of care delivery rather than simply focusing contracts on the volume of services, or demand management. The programme started in September 2016 and will run for 6 months.
Imperial College Health PartnersImperial College Health Partners is a partnership organisation, bringing together NHS providers of healthcare services, clinical commissioning groups and leading universities across North West London, and supports the local health system to provide the best possible health and care outcomes for North West London's 2.3 million residents. North West London comprises eight boroughs: the London Boroughs of Brent, Ealing, Hillingdon, Harrow, Hounslow, Hammersmith & Fulham, The Royal Borough of Kensington and Chelsea and Westminster City Council (see photo, source Imperial College Health Partners)
Cobic is an independent organisation offering specialist consultancy, products and technical solutions to health and care economies who pioneered the development of capitated outcomes-based incentivised care (COBIC) in England. Cobic works with commissioners to turn the idea of outcomes-based commissioning into practical reality and since 2011 has built up significant experience of and learning from all aspects of outcomes-based care, including building the case for change, identifying the population and current services in scope, defining with local people the outcomes that matter, and designing contracts centered on those outcomes.
In the following interview, Dr Oliver Gröne, Head of Research & Development at OptiMedis AG, tells us more about the programme, the role of OptiMedis and his expectations from the partnership.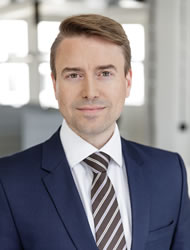 Dr Oliver GröneDr Gröne, what is the programme about?
There has been a lot of work on health and social care commissioning in the NHS, as well as a range of pilot and demonstration projects on improving integrated care. Yet, so far these projects have not overcome the fundamental limitations of the commissioning cycle in the NHS, which still encourages counting services rather than incentivizing outcomes. Our development programme is a blended-learning educational and action programme, based on relevant theory and case studies in the field and providing ample space for participants to discuss the issues related to the outcomes-based commissioning, and provide guidance to develop participants´ own projects.
What is your role in the project?
I am the programme director of the course, that means, I have had the privilege of putting the application for this programme together in collaboration with the excellent faculty, designing the eLearning environment for the programme and running the workshops, again, with our excellent partners Cobic and IFIC. My role also includes working with participants to address any difficulties they encounter when designing outcome-based contracts, and overall, provide same guidance and encouragement! While our partner IFIC brings to the programme a lot of international experience, Cobic has the in-depth knowledge about designing outcome-based contracts in the very special context of the NHS environment. Besides, Cobic shares with us the same values and mindset and is therefore an ideal partner to strengthen our activities in England.
Which results do you expect from this collaboration?
We would like participants to work on their own projects during the programme, so ideally, towards the end of the programme they will have developed their own outcome-based contracts. For some participants this may well be possible as they have their CEO support and relevant partners aligned. Other participants may need to move more slowly, partly because they may still want to come to grips with relevant models, theory and concepts, or because they need more time to liaise with their partners to make sure everyone understands why they are doing this and what they want to get out of it. But the whole point of this programme is to change the work commissioning works and putting the importance of health outcomes much higher in the hierarchy of success measures. This is the aim against we will assess our own impact.
Jurriaan Pröpper: OptiMedis Nederland starts integrated birth care project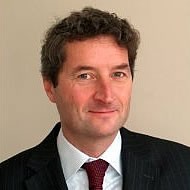 Jurriaan PröpperIn 2014 the Dutch counterpart to OptiMedis AG, OptiMedis Nederland BV, was founded. Since then, CEO Jurriaan Pröpper is working on establishing integrated healthcare networks in shared savings contracts in a number of Dutch regions. The first population-based contract has started in 2015 with Achmea, the largest healthcare insurer, for chronic lung care for the 35.000 inhabitants of Nijkerk. It is the first contract in the Netherlands of this kind which targets achieving the Triple Aim and shared savings. The second has started this year with Achmea for chronic heart and cardiovascular diseases for 42.000 inhabitants of Nieuwegein.
We asked Jurriaan, how integrated healthcare is developing and about his new projects.
Jurriaan, integrating birth care is one of your new projects. Please tell us more about it.
The outcomes of birth care have been measured across the Netherlands for a long time, but were first analysed some five years ago. Dutch birth care did not perform as well as everyone thought. The main cause was and is lack of integration, late handovers. The Dutch government since then has started a drive for integration of birth care. This should start January 1st 2017 in a number of regions. OptiMedis is helping one of these in Helmond in the mid south of the country. There midwifes, gynaecologists, hospital and maternal care really collaborate and want to be helped into integrated birth care and bundled payment.
And how is it going on in Nijkerk? Is the project successful?
The patients are more satisfied with the better diagnostics and personal treatment they are getting. The change and differentiation in treatment is visible in the data. Some patients have more serious COPD than GP's could measure with their own diagnostics, and quite a view do not have COPD at all but Asthma or just overweight. We are now collecting data to evaluate the expected changes in hospital admittance and in the perceived health status changes of the patients. It is too early to judge on the health outcome results.
What about other regions?
We have started in Nieuwegein with the same approach and contract as Nijkerk but for cardiovascular risks and illness. And we are involved in designing a five year programme to start networks with shared savings contracts in the deprived North East border area of the Netherlands. There is a more interest, but hard to get all the pieces of the puzzle together. One of them is upfront financing of the mobilisation and organization of the region into shared savings contracts. So far the pharmaceutical company GSK has proven a partner and also Novartis and AstraZeneca have financed our programmes in Nijkerk and Nieuwegein, in their drive to prove the value and capability of care to improve health with innovation. We are now doing preliminary planning and exploration in five other regions.
What are your plans for the future?
We are about to explore with financing of the Noaber Foundation of the Baan Software founders, the feasibility and design of a "Health Impact Bond" to finance the scaling up to more integrated care programmes in Nijkerk to start with. A health impact bond provides upfront financing which has to be paid back with a return or interest out of the financial health gain. This fits with our approach of closing longer running shared savings contracts out of which the financial investment can be paid back. Large Dutch financiers such as Rabobank and ABN AMRO Bank as well smaller ones such as sustainability focused Triodos Bank and philanthropists are very interested.
For more informations about "Social Impact Bonds" in the Netherlands, please click here! An introduction to Social Impact Bonds you find on Youtube!
Gesundes Kinzigtal: Improved Life Expectancy for Integrated Care (IC) members
Targeted interventions, more patient-centered healthcare and linking the different sectors had a positive influence on life expectancy, as indicated in a study of the OptiMedis AG on the effects of the Gesundes Kinzigtal Integrated Care (IC) system. The research issue was: How many years of life have policyholders gained, or lost, when individually compared to their statistical life expectancy?
An intervention group (enrolled members of the Gesundes Kinzigtal IC) and a control group (not enrolled insured persons) were examined over a period of five years after the date of enrollment of the IC member. "Compared to our older studies, the recent one has the longest follow-up-time and a larger study group which means that we can expect the most meaningful results so far" stresses Timo Schulte, Head of Health Data Analytics & IT. The results of the study were significant: when comparing the individual life expectancy, the participants in the intervention group lived an average of 1.2 years longer than those in the control group. Especially for female enrollees, the effect was significantly higher. On average they died 1.8 years older, as opposed to men, where the difference to the control group was only 0.6 years (see figure below). Women, therefore, seem to benefit considerably more from integrated healthcare, and/or are possibly more open to it. The second hypothesis is strengthened by the participation rates in integrated care programmes of primary or secondary prevention for patients with specific diseases (e.g. "Strong Heart" to better monitor patients with heart failure or "Healthy Weight" to prevent the development of a metabolic syndrome for patients at risk). Taken together about 75% of all patients which are not only rather passive members of the integrated care system, but have actively participated in one of the sixteen current integrated health care programmes are female.
The results substantiate the results of previous studies as presented in "Evaluating the Impact of an Accountable Care Organization on Population Health: the Quasi-Experimental Design of the German Gesundes Kinzigtal" (Population Health Management 2016) and "Drei Dimensionen im internen Vergleich" (2012, only in german), an internal Comparison of Triple Aim Dimensions, in which amongst others also mortality rates were studied over a shorter period of time. Mortality is considered to be an outstanding outcome for medical interventions and patient-oriented benefits, as it is relatively resistant to manipulation, can be reliably measured and is rather easy to interpret.
The results of the current study will be publicized shortly. For inquiries please contact Timo Schulte at This email address is being protected from spambots. You need JavaScript enabled to view it..
Kiss2.0 EU Research Project: OptiMedis tests new IT Platform for Chronic Illnesses
OptiMedis AG is a partner of the European Kiss2.0 project for the improvement of healthcare for chronically ill patients. In terms of this project, the implementation and application of an IT platform will be tested in Germany, Belgium and Sweden. It will support the self-management of chronically ill patients and improve healthcare management by doctors and caregivers.
In this case, three existing IT applications are merged and tested on Type 2 diabetic patients: the E-Health solution Vital Health, a cloud-based platform with different modules for inter-disciplinary patient management and the raising of patient data, Philips mobile devices for the integration of patient data and the interactive module TAVIE for patient education and behavior modification. The TAVIE interactive module contains a virtual nurse, who accompanies the patient through his treatment journey raising knowledge, skills and self-efficacy to improve patients experience of care and maximize health outcomes. For more information please have a look at the TAVIE video.
Together with networks of medical doctors, OptiMedis AG will be integrating and testing the platform in different German regions, which are currently being selected. The project started in January 2016; the platform should be ready for implementation in more regions in 2017, and will be adapted for other indications later.
Kiss2.0 is a project of the EIT Health (European Institute of Innovation and Technology), one of the biggest research projects in the health sector project in the world, under the auspices of the European Union.
Invitation to join the Population Health Management Special Interest Group of the International Foundation for Integrated Care
During the 16th International Conference on Integrated Care in May in Barcelona OptiMedis helped to establish the Special Interest Group "Population Health Management". The objective of this working group, under the leadership of Dr Oliver Gröne, is to identify and analyze innovative approaches in Population Health Managements. Population Health Management has become a key focus of many organizations working in health care, with – what is special – a rather eclectic mix of researchers, providers, IT, health policy, purchasers etc working together to found common ground. We hope that this Special Interest Group will serve as a hub for anyone with an interest in population health management and will provide a forum to connect these people in the field. Further on, we also hope to develop and disseminate instruments for Population Health Management, and promote research and implementation projects. For more information, please contact Oliver Gröne at This email address is being protected from spambots. You need JavaScript enabled to view it..
This year, for the first time, the conference was broadcast live. Click here for videos and photos of the lectures and presentations!
The 17th International Conference on Integrated Care takes place in Dublin, Ireland, from 8th to 10th May 2017. The call for papers is coming soon.
NHS study group visits Gesundes Kinzigtal
A group of GPs, healthcare professionals, social workers and senior managers from England visited Baden Württemberg in Germany on 24-26 February 2016 to learn more about the Gesundes Kinzigtal Model of integrated care provision. The Colleagues from Gesundes Kinzigtal showed them how the model works across professional and organisational boundaries for the benefit of the patient and population health. The visit was organised by the NHS European Office and NHS England's new models of care team and formed part of the European Office's programme to help NHS colleagues develop links and share learning with organisations at the leading edge of integrated care in Europe.
For some years now a lot of international groups have visited Gesundes Kinzigtal, for instance from the International Foundation for Integrated Care, Saltro in the Netherlands and SaluToMed in Switzerland. And the 7th of December a group from the Advisory Board Company in the USA is going to visit Gesundes Kinzigtal.
For more information about the study visits please contact Janina Stunder (This email address is being protected from spambots. You need JavaScript enabled to view it.).
Gesundes Kinzigtal now a member of European Research Platform
Since mid-July, Gesundes Kinzigtal has been an active, and the second German member of the EIP on AHA, the European Innovation Partnership on Active and Healthy Ageing. The objective of the network, established by the European Commission, is the further development of healthcare models – especially in view of an active, but aging population. To be recorded as a so-called reference site in EIP on AHA, amongst others, the participation of Gesundes Kinzigtal in research projects, political and committee involvement, activities in integrated care and the scientific evaluation of their own projects were evaluated.
Gesundes Kinzigtal GmbH has long been active on an international basis. Its research projects ensure close contact with partners from 16 European nations. This includes the BeyondSilos Project, focusing on the viability of living in one's own home in spite of ageing and possible nursing/frail care needs. It incorporates the implementation of a networked healthcare system in Gesundes Kinzigtal, for the improvement of communication between medical practitioners and nursing.
Amongst others, the members of EIP on AHA include the Saxony Consumer Protection Ministry, the University of Coimbra in Portugal, the Czech Palacký University Hospital in Olomouc as well as the Regional Healthcare Authority of the Ille de France in Paris with its affiliated hospitals.
Click here for more information.
WHO appoints Dr Oliver Gröne to Expert Advisory Group
The World Health Organisation (WHO) recently established the Health Data Collaborative expert advisory group. Dr Oliver Gröne, Head of Research & Development at OptiMedis AG, is one of the newly appointed members. The project objective is the improvement of the analysis of healthcare data in cooperation with various countries, and the promotion of sustainable development in the health sector.
Planning, implementation and evaluation of health-related goals for sustainable development requires accurate and current data, to which many countries do not yet have access. In addition, health data is often institutionally fragmented – there is vital signs data, healthcare data, public health data, environmental health data etc. This complicates decisions about which processes and interventions would most effectively improve public health. The Expert Advisory Group aims to address these problems and achieve, through the merger, improved coordination amongst the key global partners. Oliver Gröne will contribute expertise in the specialist group for "Measurement of quality of care", which is concerned with the concrete issues of assessing the quality of care through the use of routine data.
Besides the WHO, the World Bank Group, the United Nations, UNICEF, specialist organizations and foundations, such as the CDC, the Bill and Melinda Gates Foundation, the Global Fund as well as the governments of various countries are participating. Germany is represented by the Federal Ministry for Economic Cooperation and Development as well as the German Society for International Cooperation.
Click here for more information on the Health Data Collaborative.
Performance Management in Accountable Care Organizations: Insights from a one-year Harkness Fellowship in the US
Dr Alexander PimperlDr Alexander Pimperl returned to OptiMedis on October, 1. Last year, he was awarded with the Commonwealth Fund's Harkness Fellowship in Health Care Policy and Practice, one of the most prestigious and coveted healthcare scholarships worldwide. For twelve months he had been working at the University of California, Berkeley with Prof. Hector Rodriguez, Prof. Steven Shortell (UC Berkeley) and Dr Julie Schmittdiel (Kaiser Permanente) on the topic "Performance Management in Accountable Care Organizations in the U.S. and Germany: From external reporting requirements to enabling internal performance management in physician practices?".
Performance management systems (PMSYSs) are an important tool for increasing the performance (quality, efficiency, effectiveness) of accountable care organizations (ACOs), and enable continuous improvement in affiliated physician practices. PMSYS refers to a set of metrics used to quantify and improve both the efficiency and the effectiveness of organizations. PMSYS include the performance measures themselves and all processes connected to the use of those measures, such as feedback reports, peer reviews, and decision support systems. So far, there is limited knowledge about the extent of implementation of PMSYSs in the U.S. and about general factors associated with their development and maintenance. In addition, although performance measurement is seen as a core element of ACOs and is externally enforced, sparse information exists as to the interplay of external reporting requirements and incentives for internal PMSYSs.
The research of Dr Pimperl et al. shows that, in general, PMSYS of US physician practices are underdeveloped. On average, practices achieved less than one third of the points of the PMSYS composite index used in the study based on a nationally representative survey of U.S. medical practices. Even practices in ACOs use just about half of the measured PMSYS processes, despite the necessity of performance measurement and management in these organizations for achieving shared savings and quality goals. Furthermore, also the four best-practice ACO cases studied struggled with some essential PMSYS features, such as ensuring timely feedback to all relevant stakeholders. These findings highlight that there is considerable room for improvement.
Both external incentives and organizational capabilities may support PMSYS development. First, participating in an ACO itself was one of the strongest differentiators of physician organizations with robust PMSYSs versus those with underdeveloped PMSYSs in the analysis of the nationally representative survey of U.S. medical practices. In addition, participation in other forms of networks, such as Independent Physician Associations (IPA) or Physician Hospital Organizations (PHO), greater non-financial external incentives (evaluation by health plans or other entities, public reporting requirements, receipt of performance data by health plans) and greater health information technology (HIT) capabilities and chronic disease registries could also help to facilitate the initial development of performance management structures and processes. The study found no relationship between pay for performance (P4P) incentives and PMSYS implementation in general. P4P was only positively associated with greater PMSYS-IT-integration and not other dimensions of PMSYS in US physician practices. Dr Pimperl concludes that P4P may foster the technical adoption of practices relevant to meeting external requirements for reimbursement, but not the cultural changes necessary to also make performance measurement and continuous improvement to an integral part of the organizational culture. These findings were also strengthened by the ACO case studies.
Dr Pimperl recommends that, for internal PMSYS to be prioritized by physician practices and their affiliated ACOs, complex external requirements should be simplified by synchronizing measures and other requirements between payers and other entities or identifying and eliminating unnecessary, invalid demands, to free resources for internal performance measurement and management. In addition, ACOs and other networks are currently incentivized to exclude underdeveloped practices, as their value-based payment models in general emphasize enrolled or physician-attributed populations. Further proliferation of geographically oriented models, such as accountable care communities or the German ACO Gesundes Kinzigtal, could provide an opportunity to encourage these networks, with the right financial incentives, to also include underperforming practices in their region and leverage their existing system infrastructure to improve the PMSYSs of such practices. On top of that, policy initiatives to support the implementation and use of HIT, electronic chronic disease registries, and PMSYSs, such as the CMS Clinical Practice Transformation Initiative, are warranted for practices that do not have the resources to develop these capabilities through networks or other means.
Dr Pimperl highlights that for Germany, where in comparison to the US external financial and non-financial performance measurement requirements are in an early stage, finding that a high burden of external measurement requirements and P4P may have adverse effects on internal PMSYS, alongside the importance of strengthening internal organizational capabilities, has important policy implications. Overburdening of providers with external requirements has to be avoided. The right balance between the extent of external requirements and the internal capacities to respond to them has to be established. Policy initiatives could strengthen internal capacities by promoting geographically oriented ACOs and HIT capabilities.
At a glance
Switzerland
On the 17th of August OptiMedis and two representatives of Gesundes Kinzigtal presented at a congress in Aargau a concept for an integrated care model like Gesundes Kinzigtal in Switzerland.
Austria
On the 22nd of September the Karl Landsteiner Gesellschaft organised a panel discussion on Integrated Care in Vienna, where OptiMedis presented the Kinzigtal Model. Furthermore, a group of patient representatives and delegates from the "Patientenlandtag" in Vienna visited Gesundes Kinzigtal and published a press release about their plans to implement a model with approaches similar to Gesundes Kinzigtal in Austria.
Russia
OptiMedis presented its Model of Integrated Care with Value-based-payment during the German-Russian Dialogue at the Petersburg Forum. The German-Russian working group is being leaded bei Andrea Fischer, former health minister, and Prof. Dr Jewgenij Wladimirowitsch Schljachto, General Direcor of the Northwestern Medical Research Center of the Russian Federation – V.A. Almazow.
Events, you can meet us
Opening new Office OptiMedis, 10th of November, Hamburg
In May 2016 OptiMedis has moved to a new and bigger office at the heart of Hamburg. Therefore, we would like to invite you to our opening ceremony with partners and friends on the 10th of November at 6:00 pm. If you would like to attend, please contact Melanie Ciesielski (This email address is being protected from spambots. You need JavaScript enabled to view it.) for registration and more details.
WCIC4 – 4th World Congress on Integrated Care, 23-25 November 2016, Wellington, New Zealand
Investing in our Future: Improving the Health of People and Communities
The International Foundation of Integrated Care (IFIC), in partnership with General Practice New Zealand (GPNZ), Health Quality and Safety Commission (HCQSC) and the Ministry of Health presents the 4th World Congress on Integrated Care "Investing in our Future: Improving the Health of People and Communities" to take place in Wellington, New Zealand 23 to 25 November 2016.
The aim of this conference is to exchange knowledge, experience and new ideas in the design and delivery of integrated health and social care.
Selected Sessions
Friday, 24 November, 14:00-15:30:
A funding model of shared savings on a regional meso-level – possible for countries with sickness funds or state owned health systems: The OptiMedis-model of Gesundes Kinzigtal in Germany
Dr h. c. Helmut Hildebrandt, CEO, OptiMedis AG and Gesundes Kinzigtal GmbH
For further information please click here!
Please find actual dates, announcements and further information on our website, or easily sign up for RSS feeds.
Publications
In 2016 we published again several articles in well-known international journals. We would like to share some of them with you.
Publications before 2016 you find on www.optimedis.com/publications
Nolte, E., Frølich, A., Hildebrandt, H., Pimperl, A., Schulpen, G. J., Vrijhoef, H. JM (2016): Implementing integrated care: A synthesis of experiences in three European countries. International Journal of Care Coordination, June 30, 2016. Link
Gesundes Kinzigtal is one of three detailed integrated care case studies that are analyzed in this paper. The other two cases are the 'Integrated effort for people living with chronic diseases' project in Denmark and Zio, a care group in the Maastricht region in the Netherlands. This paper seeks to understand the processes behind successful projects that achieved some form of 'routinisation' and informed systemwide integrated care strategies.
Pimperl, A., Schulte, T., Mühlbacher, A., Rosenmöller, M., Busse, R., Gröne, O., Rodriguez, H. P., Hildebrandt, H. (2016): Evaluating the Impact of an Accountable Care Organization on Population Health: the Quasi-Experimental Design of the German Gesundes Kinzigtal. Population Health Management 2016 Aug 26. Online ahead of print: 26. August 2016. Link
A major challenge to establishing the evidence base for the impact of ACOs on population health is the absence of a theoretically grounded, robust, operationally feasible, and meaningful research design. In this paper an international group of scientists worked with us to elaborate a routine data based evaluation study design, provide an empirical example (evaluation of Gesundes Kinzigtal), and discuss considerations for generating the evidence base for ACO implementation.
Behrendt, K., Gröne, O. (2016): Mechanisms and effects of public reporting of surgeon outcomes: A systematic review of the literature. Health Policy 2016. Link
Behrendt and Gröne performed a systematic literature review on the impact of public reporting of surgeon outcomes to gauge the expected results of the UK surgeon outcome initiative. They conclude that there is some evidence that public reporting can be an incentive for low performing surgeons to improve quality. Negative incentive on patient selection as suggested in the USA have not yet been observed in the UK.
Gröne, O., Hildebrandt, H., Ferrer, L. & Stein, V. (2016). People-centred population health management in Germany. EuroHealth – Quarterly of the European Observatory on Health Systems and Policies, Volume 22, May 2016, 7-10. Link
This special issue of EuroHealth examines priorities for health systems strengthening in the WHO European Region. The chapter about the Gesundes Kinzigtal mode elaborates that a focus on population health management and providing a continuum of care, including health promotion and primary prevention, can lead to cost-effective solutions, while also strengthening communities and healthier people.
Pimperl, A., Schulte, T., Hildebrandt, H. (2016): Business Intelligence in the Context of Integrated Care Systems. In: A. Wilhelm (Hrsg.): Analysis of Large and Complex Data, Studies in Classification, Data Analysis, and Knowledge Organization. Bern: Springer.
This book chapter describes how business intelligence can be used in the context of integrated care systems. By the example of a best practice model - Gesundes Kinzigtal - it is shown how data from various data sources can be linked in a data warehouse, prepared, enriched and used for management support via a front-end: starting with the project preparation and development via the ongoing project management up to a final evaluation.
Lang, C., Kern, E., Schulte, T., Hildebrandt, H. (2016): Integrated Diabetes Care in Germany. In: D. Simmons et al. (Hrsg.): Integrated Diabetes Care – A Multidisciplinary Approach. Springer.
Since 2007, Gesundes Kinzigtal has offered a secondary prevention program to reduce the development of risk factors related to the metabolic syndrome, the development of type-2-diabetes mellitus and cardiovascular diseases. This book chapter offers a data analysis dealing with the potentials in type-2-diabetes care in the Kinzigtal region, describes the Gesundes Kinzigtal intervention "Healthy Weight" in this context and highlights first results of the internal evaluation of program participants compared to a risk-adjusted control group showing amongst others less hospitalizations in the intervention group subsequent to the enrollment in the program "Health Weight".
Britnell, M., Jamilkowski, M., Kuehn, J. (2016): Are the incentives aligned and flow of funds understood? Germany – Bringing the costs down: Healthy Kinzigtal. In: KPMG (Hrsg.): What works: Paths to population health. Achieving coordinated and accountable care. Link
This KPMG report uses Gesundes Kinzigtal as a case to describe how to align incentives and move from volume to value. The report concludes that Gesundes Kinzigtal shows that a better coordination of healthcare and enhanced self-management capabilities of patients in combination with more intensive health promotion and preventive programs will lead to significant savings and improved wellbeing compared to typical care.
Please subscribe
Evaluation Newsletter with evaluation reports on Gesundes Kinzigtal
www.ekiv.org/en/newsletter.php
OptiMedium in English
OptiMedium in German