Page 8 of 13
OptiMedis Delivers Important Insights into the Care Situation of People with Dementia
This year, OptiMedis AG also contributed to the Care Report of the DAK-Gesundheit health insurance fund. The report, titled "Living well with Dementia", focuses on the care situation of patients with dementia and the possibilities of supporting sufferers and relatives more intensively. OptiMedis analysed the billing data of DAK Gesundheit for all insured persons requiring care and suffering from dementia spanning 2014 to 2016 (about 100,000 patients per year).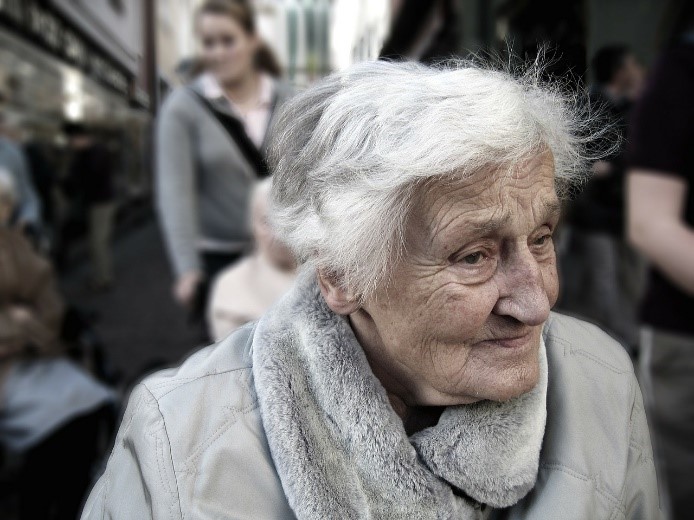 The analysis provides central findings on the structure of patients with dementia and on how the care situation changes after the first diagnosis. If the prevalence, i.e. the proportion of all patients with dementia, among DAK policyholders is projected onto Germany, an estimated 1.4 million people suffer from dementia and there are about 282,000 new patients every year. On the average, women are 84 years old at the time of their first diagnosis and men 81 years old. In three-quarters of the case, the first diagnosis is made by a general practitioner or other out-patient doctor. As expected, use of public health and care insurance services grows in leaps and bounds after the first diagnosis. Care services such as domestic nursing or in-patient care in nursing homes are used very intensively; in-patient hospital stays also occur more often: over 75 percent of all dementia patients are treated at least once in the hospital within a period of one year after their first diagnosis. They receive treatment there more often than before the dementia diagnosis for dehydration and electrolyte deficiency or blood loss, various fractures (mainly thigh, lumbar spine, and pelvic fractures due to an increased tendency to fall) or delirious states (e.g. perception, awareness or motor disorders).
Several medications are also prescribed more often after the dementia diagnosis. Among these are, on the one hand, not only anti-dementia drugs, which are supposed to retard the progression of the illness, but also controversial medications such as antipsychotics, hypnotics, and sedatives, which are being increasingly used in treating delusions, restlessness, anxiety, and agitated states among patients in nursing homes.
The article of the OptiMedis analysis team, comprised of Laura Lange, Timo Schulte, Birger Dittmann, and Dr h.c. Helmut Hildebrandt, and the other studies in the current Care Report of DAK-Gesundheit offer, apart from the descriptive results, numerous starting points on how a participatory lifestyle for patients with dementia can be achieved and how societal challenges can be tackled.
If you need information about our services in the field of care research, please contact Timo Schulte, Head of Health Data Analytics & IT.