Page 6 of 19
Launch of the international education programme HealthPros: Two PhD students at OptiMedis
The further development of the healthcare system towards patient-centred and outcome-oriented care also results in a great international need for experts. Those professionals who combine multi-disciplinary expertise from fields such as medicine, social sciences, computer science, and health politics, and who manage to translate this expertise into innovative measures, are much sought-after.
Within the framework of the Marie Curie Training Network for "Healthcare Performance Intelligence Professionals" (HealthPros), with funding by the European Commission, exactly these new professionals in healthcare are being educated from summer 2018. OptiMedis is one of the science partners of HealthPros and has assigned two of a total of 13 PhD positions. The OptiMedis postgraduates are supervised by Dr Oliver Gröne (OptiMedis) and Prof. Dr Jonas Schreyögg (Hamburg Centre for Health Economics).
The selected PhD students will, over the course of their three-year full scholarship, above all learn how to effectively use health and care data, connect these to strategic planning decisions, and use governance mechanisms to improve performance. Innovative methods are developed which can then be applied to the healthcare systems of various countries such as the Netherlands, Denmark, Germany, England, Italy, Hungary, and Canada.
Presenting the OptiMedis PhD students: Sophie Wang and Nicolás Eduardo Larrain
Sophie Wang is a Canadian who will support OptiMedis over the coming three years as a Junior Analyst within the framework of her PhD. She has completed her master's studies in Public Health at the Canadian Simon Fraser University (Vancouver) and is highly interested in closing the existing gaps in knowledge mobilisation while promoting the roles of data analysis and visualisation in the planning of healthcare provision, particularly in today's big-data economy. Her work currently focuses on understanding how behavioural economics can be used to improve healthcare system performance. At OptiMedis, she will among others use concepts from behavioural economics to draft performance reports in integrated care systems and strengthen their application. In Vancouver, Sophie managed various initiatives to redesign the healthcare system. These included projects on the improvement of care quality by engaging physicians with initiatives to improve healthcare quality of the Vancouver Physician Staff Association as well as evaluations of cross-regional initiatives to include patients at the BC Patient Safety and Quality Council.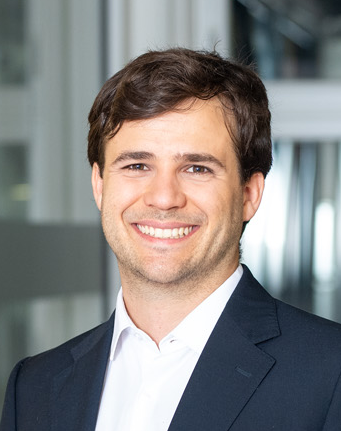 Nicolás Eduardo Larrain from Chile will also support the OptiMedis team as a Junior Analyst. He completed his master's studies at the SDA Bocconi School of Management in "International Healthcare Management Economics and Policy". Nicolás works on the development of innovative methods to measure and improve the performance ability of integrated healthcare systems. He is driven by a desire to understand the full value behind integrated healthcare and identify the most-important levers and determinants in system performance. His goal is to provide better information, prioritise potential optimisation measures, and improve decision-making in healthcare. The focus of his research activities lies in the evaluation of large data sets for the implementation of simulation modelling technologies in integrated care systems. Nicolás was previously active as a Research and Surveying professional at the Abdul Latif Jameel Poverty Action Lab (Massachusetts Institute of Technology – MIT), among other positions. He managed the implementation of an impact evaluation project to understand the determinants in financial behaviour and the efficacy of relevant guidelines in low-income households.
Read more about other european projects, in which we are involved.